This month's wine club shipment theme is "Bold Red Wines." We'll be tasting four exceptional bold red wines to learn about structure, tannin, and under-the-radar varieties, like Aglianico.
Sold Out! This club offer sold out in 48 hours! We're boosting the next shipment. Sign up for the next wine club here.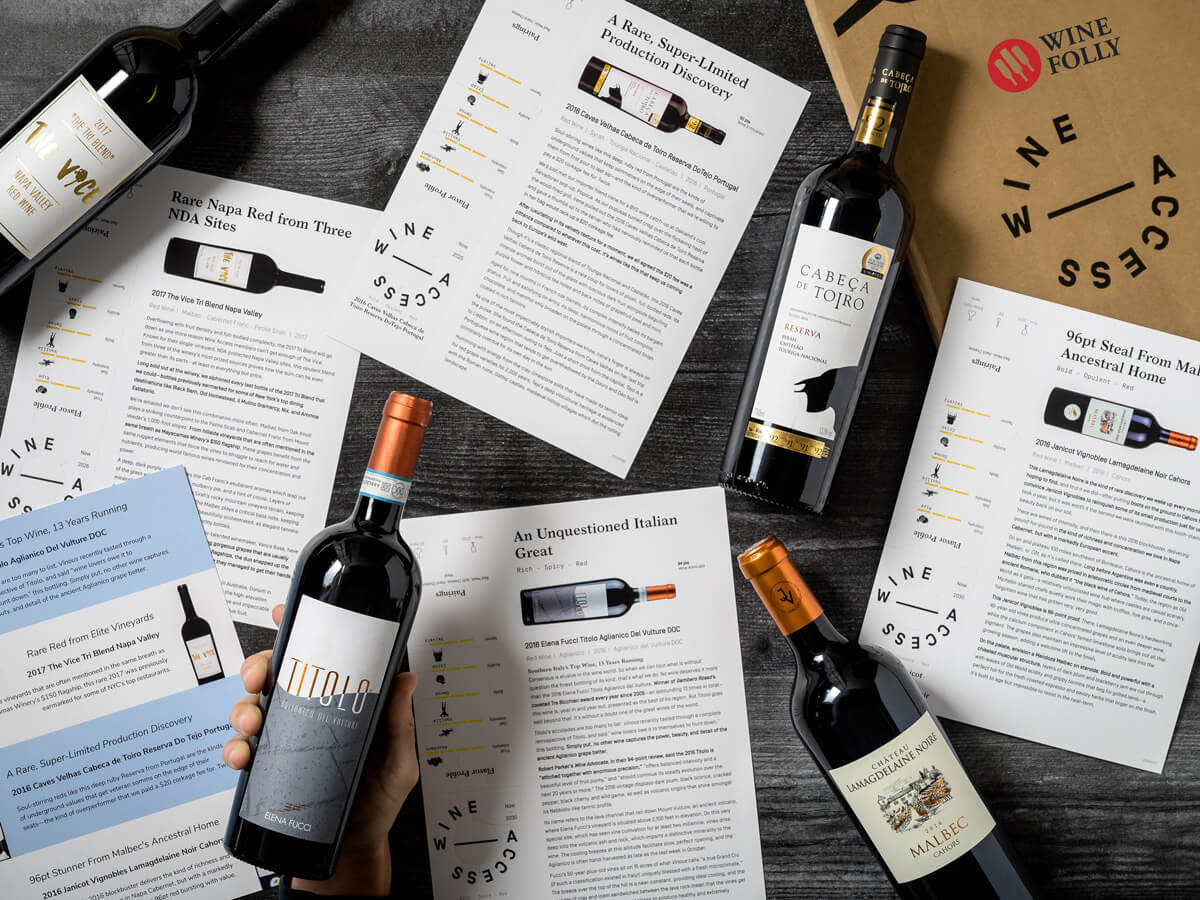 Wine Club 001: Bold Red Wines
If you start something, you might as well go big. So why not go big into wine? And that's why the May 2021 Wine Folly Wine Club is all about bold red wines.
So, lets explore the foundational topics of bold red wines while we taste several exceptional (and exceptionally valued) examples.
Wine Folly Wine Club: Bold Red Wines
This month's 4-bottle selection focuses on bold red wines from varieties that most of us don't know so well. It's a great opportunity to explore taste and regions you may have never tried.
Wine Flavor Chart
Quickly identify flavors in wine using the printed version of the aroma chart.
Buy Now
A knockout 3 variety blend from Napa Valley, California
Southern Italy's red wine star: Aglianico from Basilicata
Malbec from it's OG home in Cahors, France
It's time to pay attention to Tejo, Portugal
Want to taste along? Find out how to join the Wine Folly Wine Club.
---
Rare Red from Elite Vineyards
From hillside vineyards that are often mentioned in the same breath as Mayacamas Winery's $150 flagship, this rare 2017 was previously earmarked for some of NYC's top restaurants.
View the tasting video of "Tri Blend" on YouTube.
---
Southern Italy's Top Wine, 13 Years Running
Titolo's accolades are too many to list. Vinous recently tasted through a complete retrospective of Titolo, and said "wine lovers owe it to themselves to hunt down," this bottling. Simply put, no other wine captures the power, beauty, and detail of the ancient Aglianico grape better.
View the tasting video of Aglianico del Vulture on YouTube.
---
A Rare, Super-Limited Production Discovery
Soul-stirring reds like this deep ruby Reserva from Portugal are the kinds of underground values that get veteran sommeliers on the edge of their seats—the kind of overperformer that had us pay a $20 corkage fee. Twice.
View the tasting video of Cabeca de Toiro Reserva on YouTube.
---
96pt Stunner From Malbec's Ancestral Home
This 2016 blockbuster delivers the kind of richness and concentration we love in Napa Cabernet, but with a markedly European accent. It's a terroir-driven 96pt red bursting with value.
View the tasting video of Janicot Vignobles Lamagdelaine Noir Cahors on YouTube.
---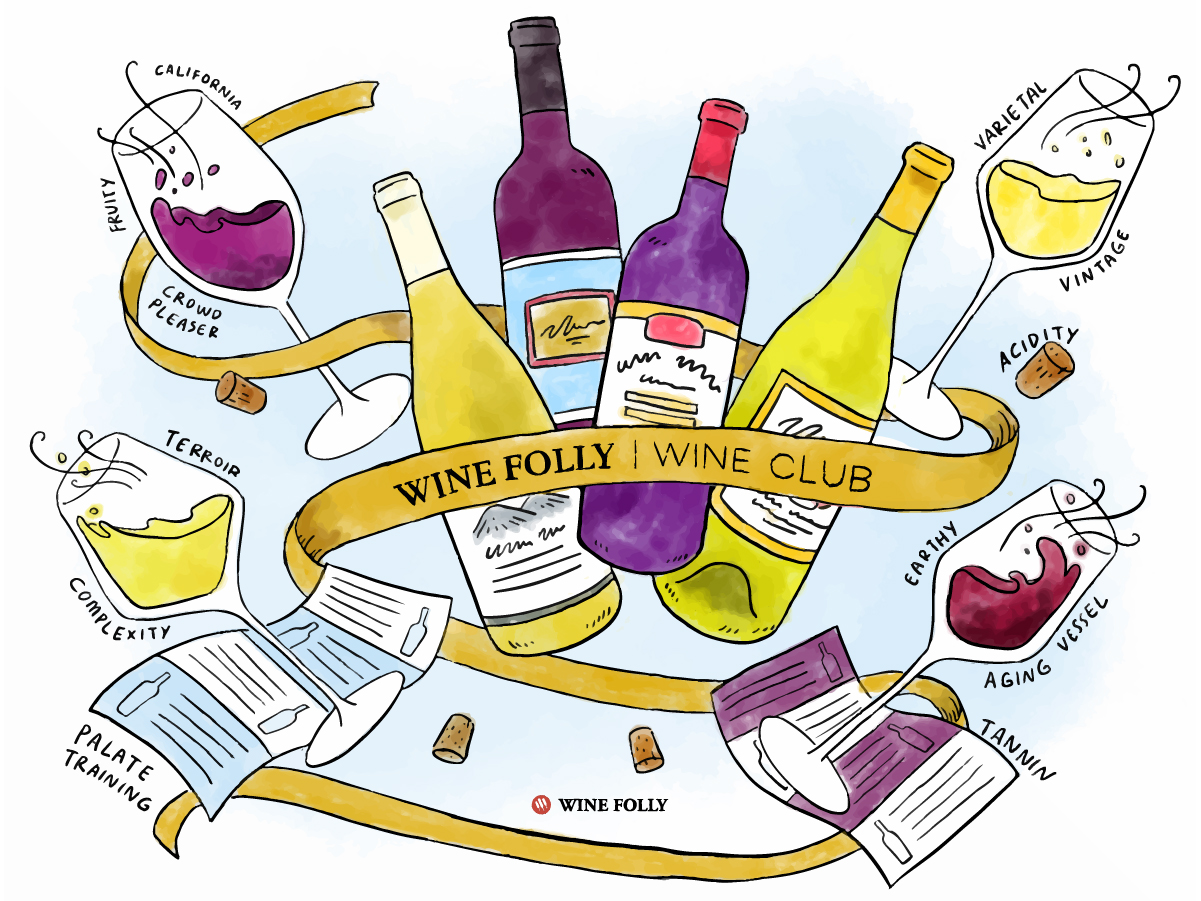 Join Us Next Time!
The Wine Folly Wine Club is a bimonthly club (once every 2 months) that features four expertly curated wines to expand your mind and sense of taste. You can learn more about the Wine Folly Wine Club here.