One of the world's most popular grapes, Chardonnay is made in a wide range of styles from lean, sparkling Blanc de Blancs to rich, creamy white wines aged in oak.
Primary Flavors
Yellow Apple

Starfruit

Pineapple

Vanilla

Butter
Taste Profile
Dry
Medium Body
None Tannins
Medium Acidity
13.5–15% ABV
Handling

SERVE
45–55°F / 7-12°C


GLASS TYPE
Aroma Collector

DECANT
No

CELLAR
5–10 Years
Food Pairing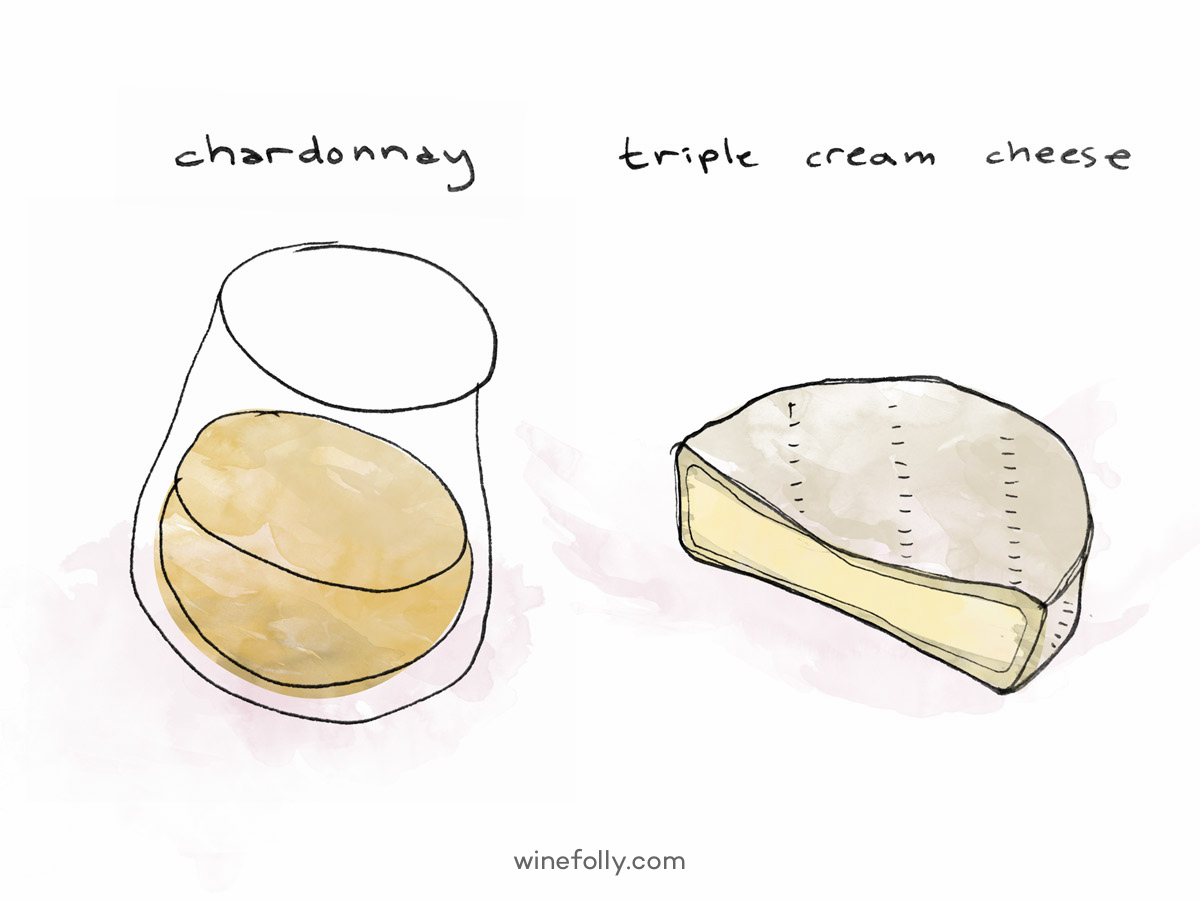 Keep spice and flavor intensity low while accentuating creamy, buttery flavors and textures. This is a wine worthy of lobster.
Oaked Chardonnay
Higher-end wines from California, Burgundy, and Australia (among others)
Bolder Chardonnay wines call for crab cakes, linguini vongole (clams), halibut, or even pork tenderloin with apples. For vegetarians, lean towards rich or starchy vegetables like corn, pumpkin, or squash. Also, mushrooms are a must!
Unoaked Chardonnay
Chablis and entry-level wines from Chile, New Zealand, and other parts of France.
The lean, no oak style of Chardonnay are great with raw seafood like oysters, sushi, sautéed fish, pâté, Chicken Piccata, vegetable risotto, or moules frites! The crispness, minerality, and delicate flavors crave crisp, delicate foods.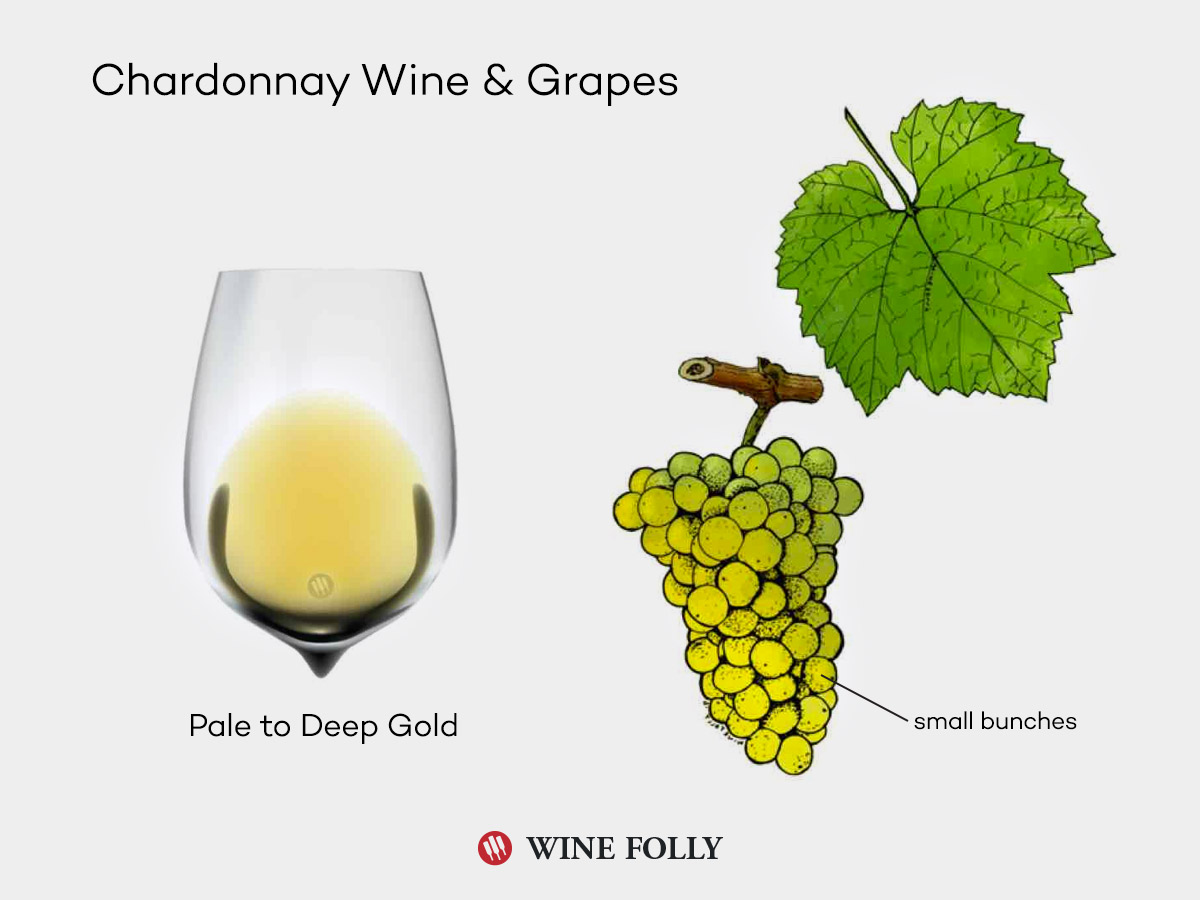 Fun Facts About Chardonnay Wine
Chardonnay is now the most widely planted white grape variety, globally. It surpasses Spain's Airén and Italy's vinegar grape, Trebbiano.
Chardonnay is a major grape in Champagne, and other sparkling wines, such as Crémant, Franciacorta, and Trento.
The grape originated in a small village of Chardonnay in France. The name originally meant "place of thistles" or "thistle covered place."
By law, if a label says "Chablis," it must be Chardonnay.
If you see "Blanc de blancs" on a Champagne label, you're almost certainly drinking 100% Chardonnay.
Chardonnay is said to be "made in the winery," as it gets most of its hallmark tasting-notes of butter from winemaking methods.
Even though Chablis and cool climate areas tend to show wines with bright acidity, the natural acidity in the grape is actually moderately low.
Wente in California is famous for cloning Chardonnay from Burgundy in 1912. That clone, called the Wente clone, is the source material for nearly 80% of American Chardonnay plantings today.
Chardonnay started trending as a baby name in the UK around 2002 because of a character in "Footballer's Wives."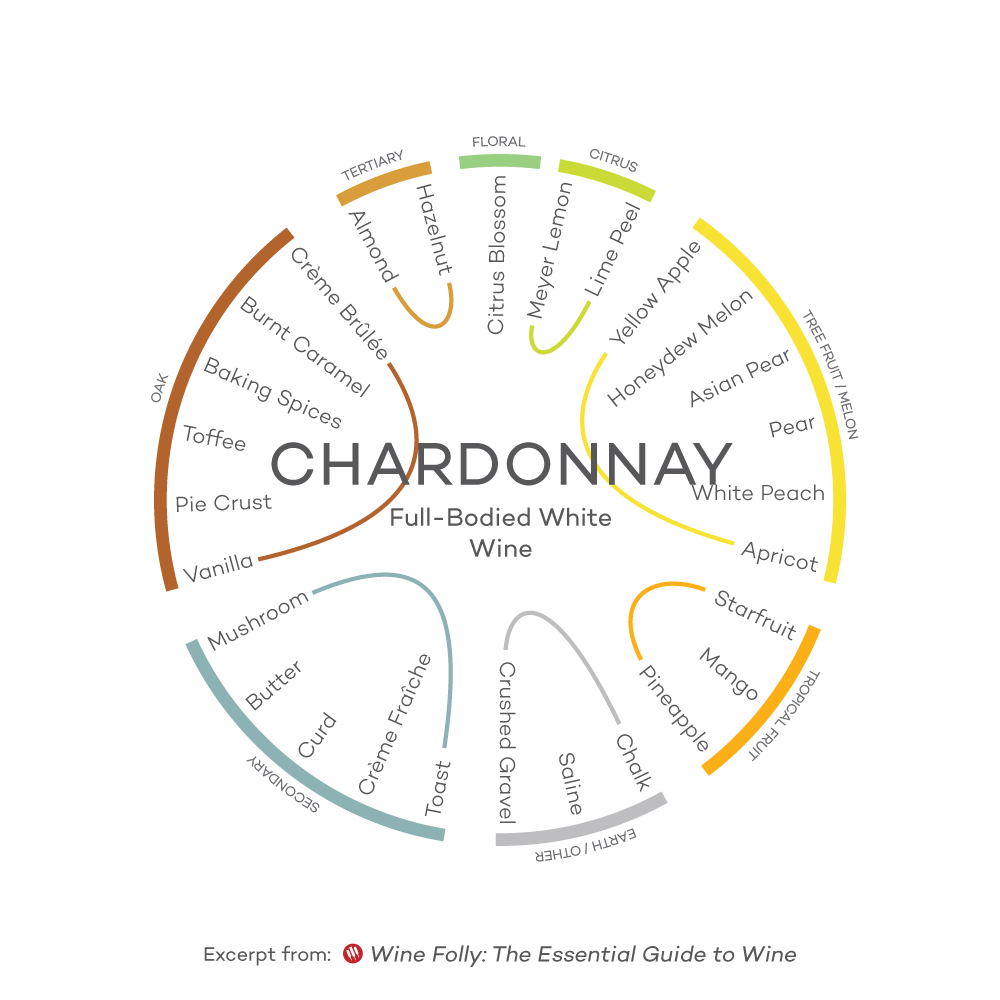 What To Look for in Chardonnay Wine
Oaked Chardonnays are rich, full-bodied and often have additional oak-aged flavors of vanilla, baking spices, or butter. Flavors range from tropical (think pineapple or mango) in warm climate regions, to leaner, green apple and citrus in cooler climates.
Unoaked Chardonnay are not what you might expect! The taste is similar to zippy styles of Pinot Grigio or Sauvignon Blanc, but without "green" flavors.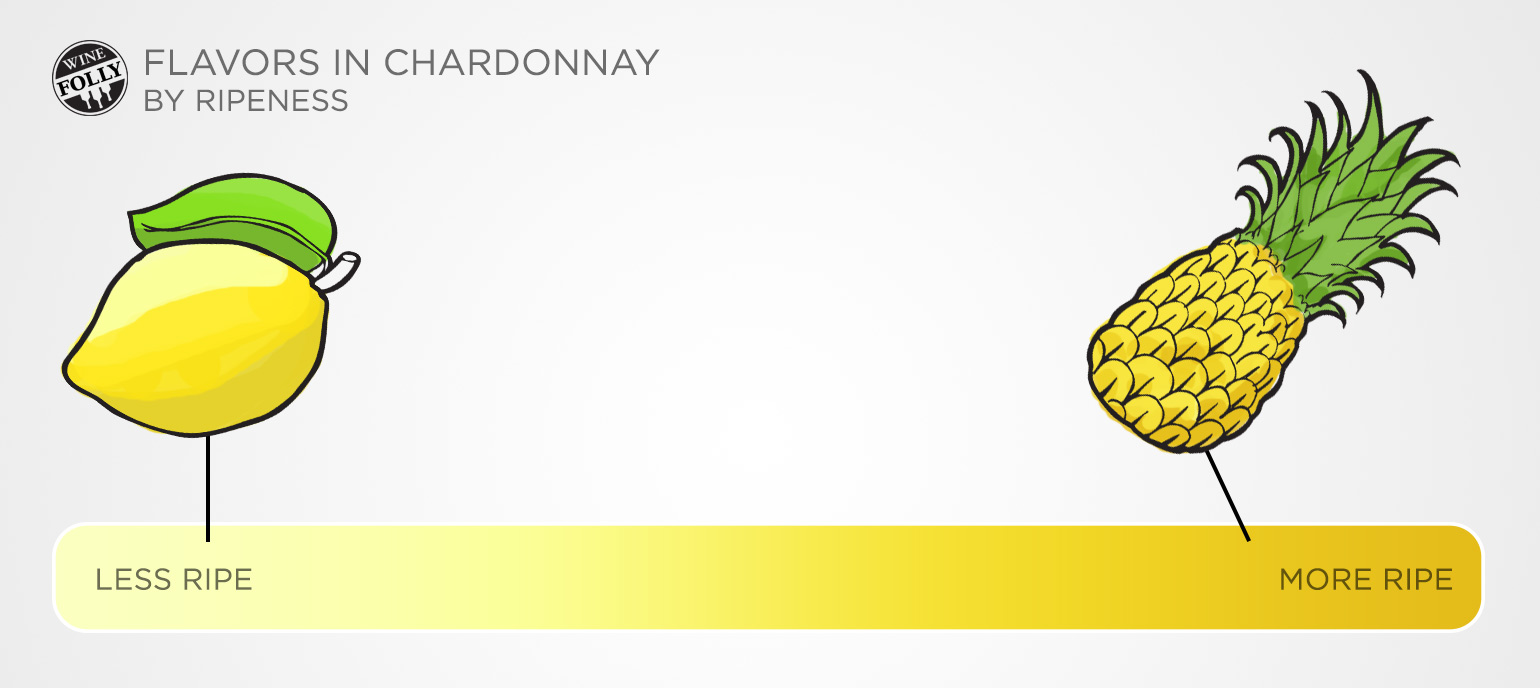 Depending on how ripe the grapes get, the flavor ranges from citrus and green apple, to overripe peach and canned pineapple.
How Much Should You Expect to Spend?
According to wine-searcher, the average price PER BOTTLE of Domaine de la Romanee-Conti Montrachet Grand Cru is $10,729. Yikes!
Second mortgage wines aside, expect to spend about $10–$40 a a great bottle of Chard.